‎
Detect3D License Types
Detect3D has three options when it comes to licenses types: two modes for demoing and viewing project files and one license for commercial project work. The table below lists the capabilities available with each type: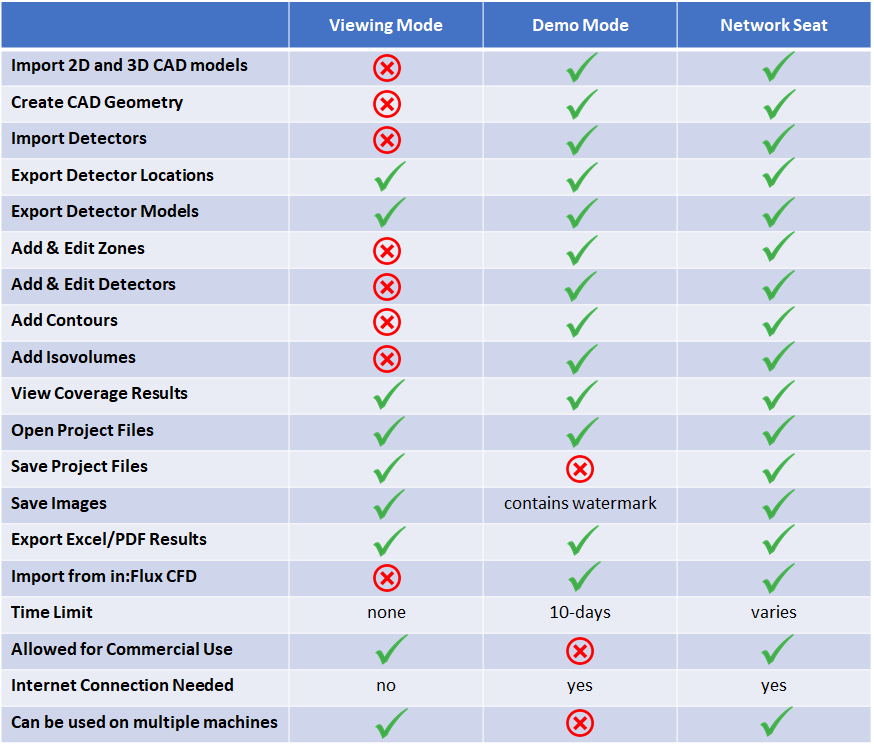 All licenses include full technical support, maintenance, and updates from Insight Numerics.
Most licenses are priced per seat on an annual basis. Shorter licenses of 6, 3, 2 and 1 months are also available. There are no geographic or office restrictions for the network license types. This allows anyone in your organization to use the license but only one user (seat) at a time. If multiple simultaneous users are desired, then additional seats may be purchased.
Insight Numerics may also provide on-site or online training for Detect3D upon request and condition of availability.
Please contact sales@insightnumerics.com for information on pricing.