‎
inFlux License Types
in:Flux has three licenses types:
Free viewing mode to open and view results, no edits or changes can be made to project files

Demo license - used on the same software as a network seat license, to test out the software, saving is not allowed

Network seat license - same software as used for the demo license, unlocks the full software for project work
The availability of various capabilities with each license type is shown below.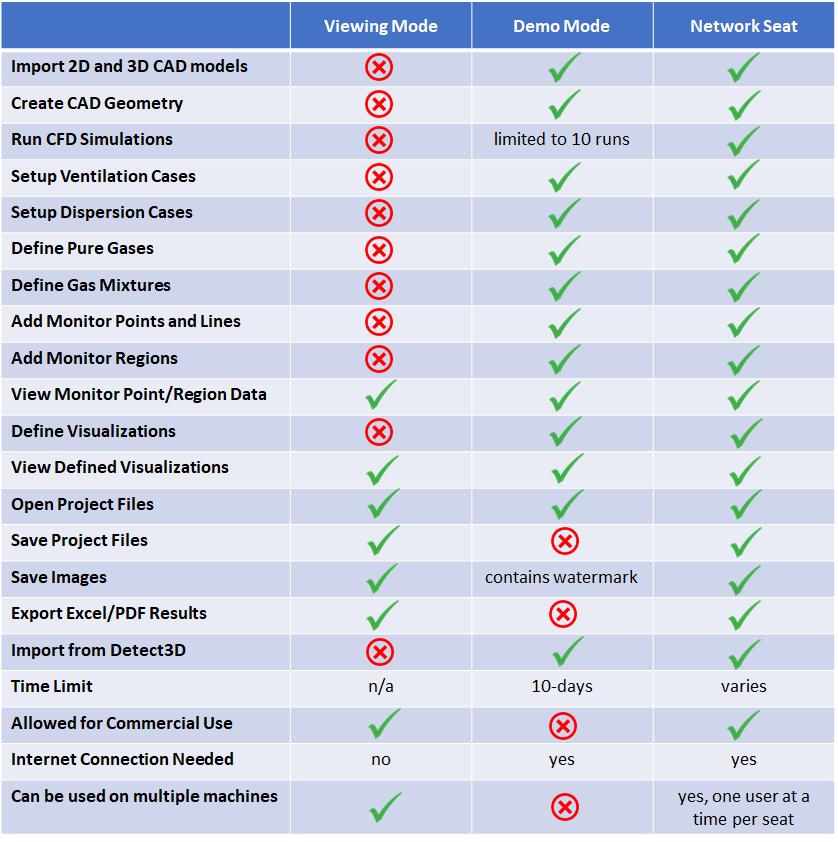 All licenses listed above include full technical support, maintenance, and updates from Insight Numerics.
Most licenses are priced per seat on an annual basis. Shorter licenses of 6, 3, 2 and 1 months are also available. There are no geographic or office restrictions for the network or ifx:Solve license types. This allows anyone in your organization to use the license but only one user (seat) at a time. If multiple simultaneous users are desired, then additional seats may be purchased.
Insight Numerics may also provide on-site or online training for in:Flux upon request and condition of availability.
Please contact sales@insightnumerics.com for information on pricing.